On this day in 1925, Nellie Tayloe Ross of Wyoming became the first female governor in the United States. Ross won a special election to fill a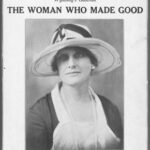 vacancy caused by the death of her husband, the incumbent, even though she had refused to campaign. She would later serve as the first female director of the United States Mint from 1933 to 1953. She remains the only woman to have served as governor of Wyoming.
Like her husband, Ross was a staunch supporter of Prohibition during the 1920s and urged her state to ratify the pending federal amendment prohibiting child labor (From 1924 to 1932, only six states ratified the legislation. It was rejected during this period by one or both houses of the legislatures of 32 states, and at the end of 1932 was generally regarded as lost). She lost re-election in 1926 but remained an active member of the Democratic Party.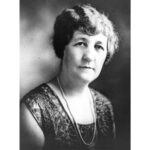 Fifteen days after Ross's inauguration, Miriam "Ma" Ferguson was sworn in as governor of Texas. Ferguson was elected twice as a surrogate for her husband, who could not run for re-election after he was impeached and convicted on 10 charges. In 1933, Texas would re-elect her to a second term after having been beaten in 1927 by Dan Moody who won thanks in part to a wave of suffragist activism as women rallied behind Moody and campaigned for him.
Following Ferguson, US voters did not elect another female governor until 1967, when Texas elected Lurleen Wallace as a surrogate for her husband who could not run for re-election; she later died while serving in office.
To date, the US has had 53 female governors. Of those, 33 were Democrats and 19 Republicans.  Wanda Vazquez Garced, governor of Puerto Rico (2019-2020) was a member of the New Progressive Party and Republican Party of Puerto Rico.
Arizona has elected the most female governors – 5.
| | |
| --- | --- |
| Gov. Katie Hobbs | 2023-present |
| Gov. Jan Brewer | 2009 - 2015 |
| Gov. Janet Napolitano | 2003 - 2009 |
| Gov. Jane Dee Hull | 1997 - 2003 |
| Gov. Rose Mofford | 1988 - 1991 |