Michelle Yeoh's well-deserved Oscar/Golden Globe wins have been all over the news lately, but what about those who came before her? Have you even heard of Anna May Wong?
Wong, nee Wong Liu Tsong, was the first Chinese American movie star. And while she may not have won an Oscar, she appeared on silent film, sound film, radio, television, and stage. In fact, she was only 17 when she landed credited role in 1922's The Toll of the Sea, one of the first films made in color. Two years later, Wong was cast in a supporting role as a scheming Mongol slave in Douglas Fairbanks' The Thief of Bagdad.
Though born in Los Angeles to second-generation American parents, many viewed her as "foreign-born". To c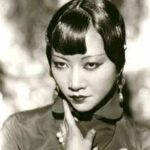 ombat that misconception, Wong was one of the first women to embrace the flapper look.
No surprise, Wong was largely relegated to stereotypical support roles, often as a vampish "Dragon Lady" or demure "Butterfly". In fact, while she hoped to win the leading role of O-Lan in MGM's The Good Earth, the part was given to Luise Rainer — a German-American-British actress — who played the part in "yellow face." MGM offered Wong a supporting role, but she turned it down.
In addition to her sex, Wong's career was stymied by America's anti-miscegenation laws (interracial marriage did not become legal in California until 1948) which prevented her from sharing an on-screen kiss with any person of another race, even if the character was Asian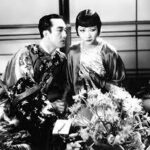 but being portrayed by a white actor. The only leading Asian man in U.S. films in the silent era was Sessue Hayakawa, a Japanese matinee idol whom many consider one of the first Hollywood "sex symbols." Wong appeared in only one film opposite Hayakawa, 1931's Daughter of the Dragon in which she played Fun Manchu's (portrayed by Oland Warner of Charlie Chan fame) daughter. It is interesting to note that she was paid $6,000, while Hayakawa received $10,000 and Oland $12,000.
In 1960, she became the first Asian American woman to receive a Hollywood Walk of Fame star. In 2022, she appeared on the fifth coin in the American Women Quarter Program.