Historical Fiction is a story that takes readers to a time and place in the past.
The "past" could be 1260 or 1960. Today, readers think of historical fiction as something written in one time, but depicting another. But what about writers who depicted their own time, but are being read 50 years later? Personally, I don't so much care when they were written as much as how. I love a novel that captures its era so vividly that I can see, hear, even smell, the era they depict.
In my books I, humbly, attempt to bring back a true sense of the Roaring 20s, with its recent emergence from a devastating war and its enthusiastic move to personal (not to mention sexual) freedom. If asked to pick one "must read" book about the 1920s, most people would likely suggest The Great Gatsby.
As a mystery writer, I'd pick Agatha Christie's The Mysterious Affair at Styles, but since I've discussed that book in a previous blog, I'll go rogue and suggest a non-mystery: PG Wodehouse's The Inimitable Jeeves (1923).
Wodehouse is, without a doubt, England's preeminent genius of 'gentle' comedy. I can't think of many authors whose writing better embodies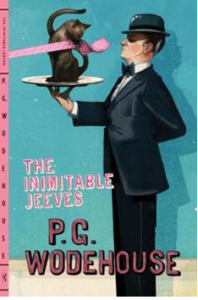 his, or her, chosen time and space. The bumbling Bertie Wooster and his factotum Jeeves are, to today's readers, synonyms for a certain group of upper-class Englishmen in the post-Edwardian era — when wars were won over cream tea, manners were more important than brains, croquet was an art, and dinner (with after-dinner port) could last a lifetime.
We can all agree that Wodehouse's comedy is brilliant, but it is his lampoonery of the speech, norms, and behaviours of the time, written with a painstaking precision rarely seen in literature, that sets his books apart.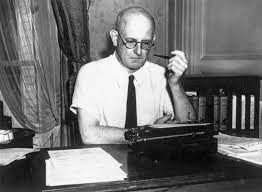 Evelyn Waugh, a social satirist himself, once praised his compatriot and fellow author stating: "Mr. Wodehouse's idyllic world can never stale. He will continue to release future generations from captivity that may be more irksome than our own. He has made a world for us to live in and delight in."